Published 1 year ago
---
On February 1st 2022 a Solar Powered Water Pumping System for Irrigation, installed by DENG Limited, for the Prison Ministry of Ghana's "Half Way Home Project" was commissioned by Mr. Sam Okudzeto (Founding Chairman Prison Ministry of Ghana and Member of Council of State) assisted by Kenneth Cornelius (CEO of DENG), Raphael Weise (Program Manager, GIZ Ghana) and Felix Quansar (Board Chair of DENG).
The Project was funded by Bofam Foundation, DENG Limited and GIZ Ghana (Under the Green Peoples Energy Project).
The Prison Ministry of Ghana is developing a 103-acre undeveloped scrub land at Kasunya near Asutsuare into a half-way-home for discharged prison inmates. The facility is to be a bridging- point for them as they exit the confines of prison restrictions and enter the freedom of life in civil society. Each "resident" of the home shall, over a period of 6-18 months, be re-oriented and prepared adequately for life in the larger society.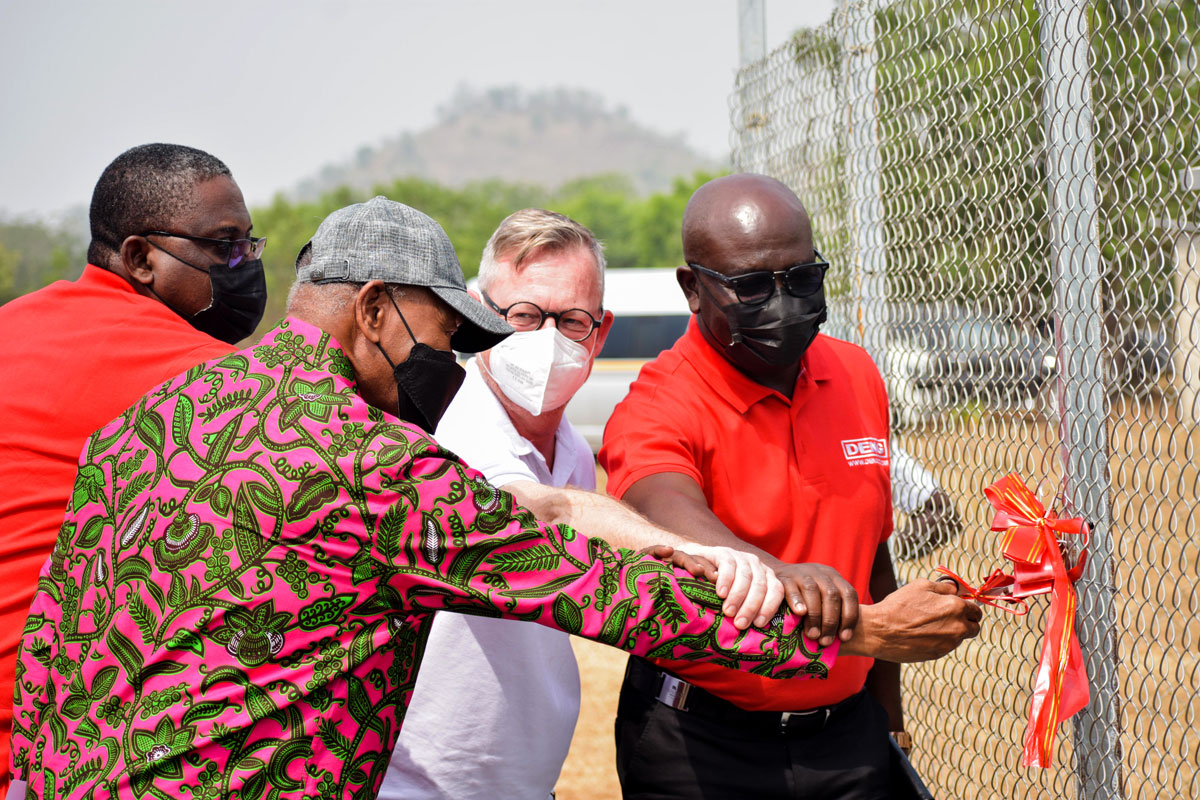 Sam Okudzeto assisted by Kenneth Cornelius (CEO, DENG), Raphael Weise (GIZ, Ghana) and Felix Quansar (Board Chair, DENG) to cut the tape to Commission the project.
---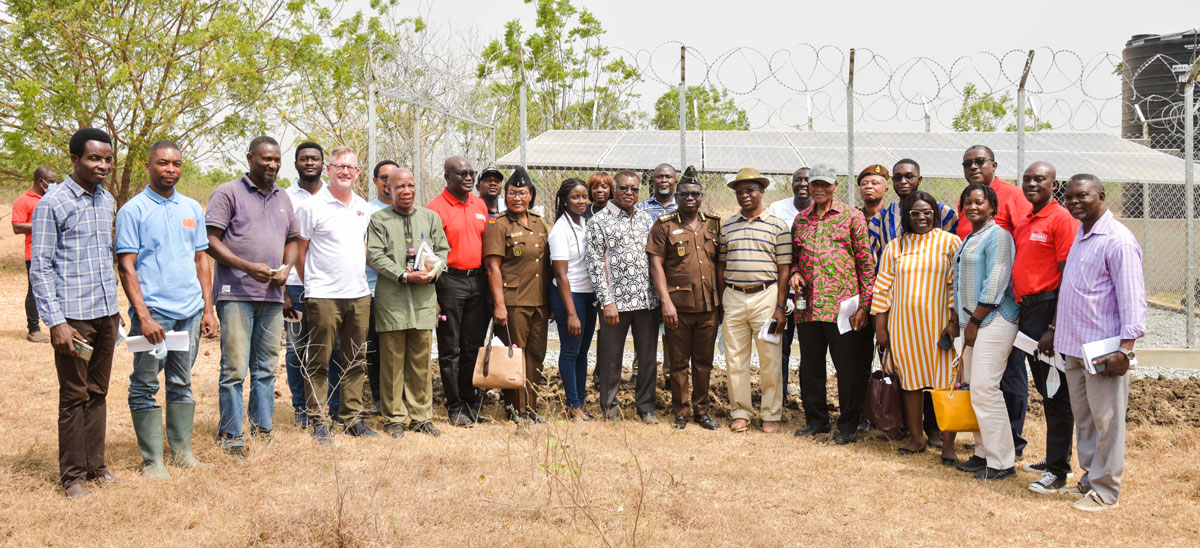 Group Picture of attendees from Ghana Prison Service, Prison Ministry of Ghana, GIZ Ghana and Directors of DENG. In the background is the Solar Powered water pumping system.
---
System: 4.76kWp array with Lorentz PS2-4000 C-SJ5-25 Solar Pump delivering a minimum of 50 Cubic meters of water daily.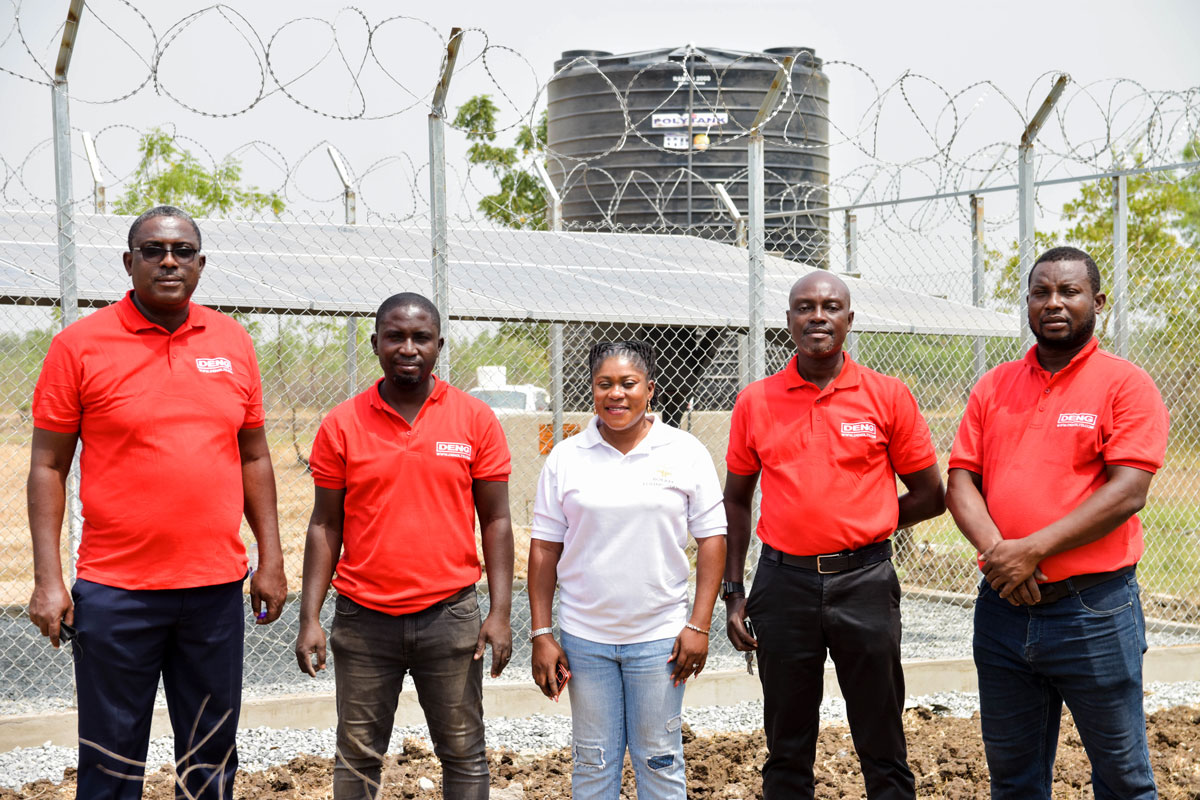 Project implementation Team – Kenneth Cornelius, Nicholas Opoku, Hellena Buabeng, Alvin Otoo and Jonier Gabada


---